The production runs with a 24h coverage. Currently the company operates mainly in the third party moulding, producing technical items for immersed pumps, electronic appliances, engine air filters, housewares and automotive components. The company offers high flexibility for the production of big, medium and small batches thanks to equipments provided with the latest generation of automatic and semiautomatic production systems. INJECTION MACHINES: FROM 65 TON TO 1800 TON BI-INJECTION: FROM 200 TO 1000 TON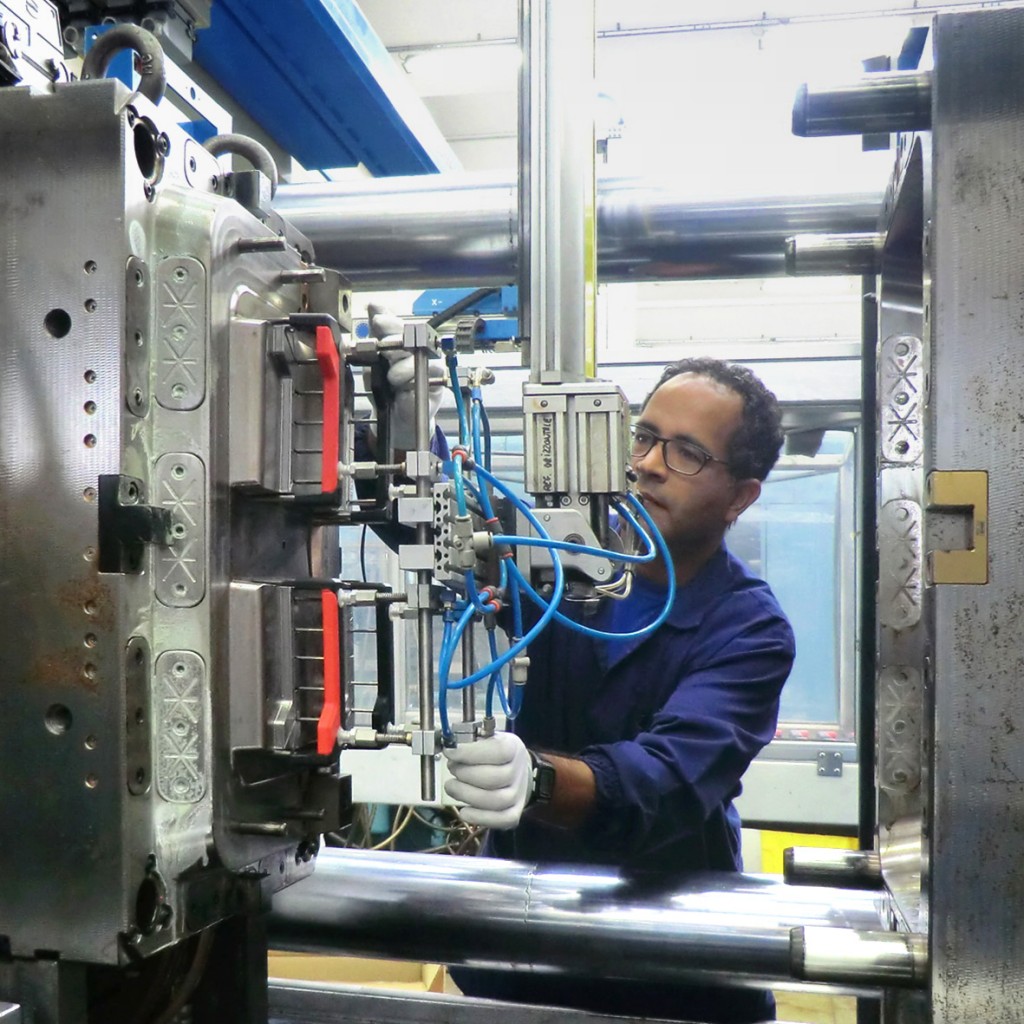 The test of moulds of small, medium and big sizes takes place involving a highly qualified staff that can solve in a proactive way every technical and productive issue with accurate solutions
Thanks to cutting-edge equipments and a constant research, Time Tecnologie can make ultrasonic welding on thermoplastics and textiles. Therefore the company can offer to its clients products impossible to produce with injection moulding only.
Thanks to the great know-how of the chemical and physical peculiarities of thermoplastic materials, technopolymer and siliconic materials, Time Tecnologie can offer highly precise analysis and quality controls on products.
Time Tecnologie is structured to offer to its clients a service of packaging, so that products are ready to be sent directly to the point of sale and no other steps in the production chain and no product storage are needed.
Time Tecnologie si sta specializzando negli ultimi anni nel settore casalinghi e cake design in Silicone.